Archbishop Welby and the Woke Bishops of the Church of England.
If you find this post of interest please forward on to your family, friends and MP.  editor@theeuroprobe.org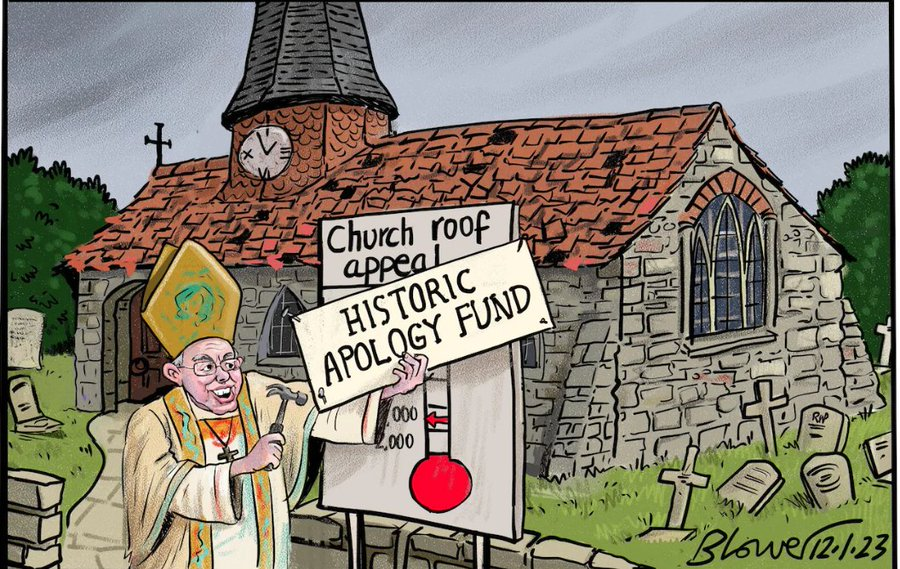 In the early '60s when we first got cars we would drive down into rural Kent to to sample the delights of the country pubs.
On one visit on entering there was a group of 4 lads, very jolly but not drunk. They turned out to be trainee CoE priests from a local Church of England training college.
Me, being brought up a Primitive Methodist, always found it fun to engage with CoE people. The CoE is nothing more than the Church of Rome without confession or Mass. It has all their smells and bells and authoritarianism.
I began ragging them about the CoE and one, who was quite tipsy, said 'we are not really Christians we are Marxists and we intend to rot the church from the inside'.
One, who was not so tipsy, then jumped up and rather angrily marched them all out leaving their half full glasses of beer.
I never thought much about it until now. However the behaviour of Archbishop Welby has made me recall that event
Welby is surely far closer to Cultural Marxism than Christianity and so are many of the Bishops.
Seems that those 4 have been promoted up to the highest levels of the CoE and have been very successful in their aim.
It is of interest to speculate why the CoE fought tooth and nail to try to stop women becoming vicars but settled for Trans people without a murmur???