I would like to propose a solution to the economic migrant accommodation crisis which usually conflated with refugees and migrants who enter UK legally.
The treatment we have now of 'refugees' is based on the 1951 UN agreement due to the appalling treatment of them in WWII. The UN of today and 'refugees' are totally different to the situation in 1951. It should be redrafted as a UK Act and to include Human Responsibilities.  30 Dec 2020
Please forward this on to all your email contacts especially your MP – if he is friendly.
Due to the Covid Crisis the Government is pushing through law that has not gone through Parliament as it is a National Crisis. This is not about refugees but migrants who have entered the UK illegally and are therefore criminals.
We also have a National Crisis of accommodating illegal migrants. There is now a desperate shortage of 5* hotels and as barracks are not up to the standard the migrants expect. Theoretically, 2 billion or more illegal migrants could infiltrate into the UK and we would not be allowed to stop them.
Preamble
When my father was demobbed in 1945 and he came home there were plenty of bomb sites but few habital houses. The Billeting Act of 1679 was to house soldiers mustering to be shipped abroad in places like Rochester. Then it was still in force and there were billeting officials who would select any house suitable to billet ex-soldiers (and perhaps their families in). We were billeted one room of a 3 bed bungalow in Shoreham Kent. The householder was furious. He had spent the war behind a desk working for the council. We were only allowed to stay in one room and use the toilet. We could not use the living room nor dining room. He did not want an ex-soldier and his family in his house. We had to give them our ration books for them to collect our food. By some curious quirk they were allowed to keep our jam, eggs and cheese for themselves. I believe they had to cook our food.
It is now known as White Privilege.
The Billeting Act was repealed in 1966 but can be re-enacted. How to do so without Liberals and Woke folk violently objecting or realising that it is being re-enacted?
How? There is a precedent  – the way the Cabinet Office got the Lisbon Treaty through parliament without any opposition from MPs.
The Lisbon Treaty was held back from parliament by the Cabinet Office until the last moment to ensure it passed.
The Lisbon Treaty was originally the EU Constitution. This was comprehensively rejected by the French and Dutch. To get around this Giscard d'Estaing, the ex-French premier, had the constitution deliberately rewritten in bureaucratic gobbledegook so that it was almost impossible for anyone but a constitutional expert to understand. The label on the tin was different but the contents were the same. Several critical passages were removed and hidden in other Treaties. Other passages are in restraint and you need a special pass to see them. Some passages even Merkel and Juncker are reported as not allowed to read. Leads one to suspect there are faceless people who are over Merkel and Juncker. It was also reprinted in smaller type to make it look shorter.
The un-amended Treaty of Lisbon was deposited in the Commons on Dec 17th 2007. Most of the MPs had gone home for Christmas by then as parliament recessed the next day. How many MPs knew it was there let alone read it? Parliament returned on Jan 7th 2008. One of their first votes was to ratify the Lisbon Treaty previously signed by David Miliband then confirmed by Gordon Brown.
Although the government had the final Treaty (by now some 3000 + pages) for some time The Cabinet Office did not deposit it in the Commons Reading Room until 11.45 am on the morning that MPs had to vote to ratify it (21 Jan 2008).  Again how many MPs knew the amended Treaty was there and would it have mattered. It was quite impossible for an MP to read 3000+ pages (written in Civil Service gobbledegook)– with numerous critical sections having then been transferred to, and scattered and hidden among numerous other Treaties and documents – and get an understanding of what it was all about before the vote. The Lisbon Treaty was voted into Law on the complete ignorance of the MPs as to what its implications were for the country.
This information was given to me by Nigel Spearing. I had many meetings with Nigel at the House of Commons. For 26 years he was Labour MP for Newham, 18 years a member of House of Commons Select Committee on the EU and for 8 years chairman of that committee. Although no longer an MP his seniority as an ex MP allowed him an open pass in the House of Commons even into the records room enabling him to ferret out this information.
This device could be used as a precedence to get a new Billeting Act through parliament without too much opposition. It would then be law.
There could be numerous trained Billeting Officers selected, of a suitable mindset, as to which households to select in which to billet illegal migrants. They would have the force of law to require the chosen householders to take the Migrants.
what migrant friendy groups want to live in the UK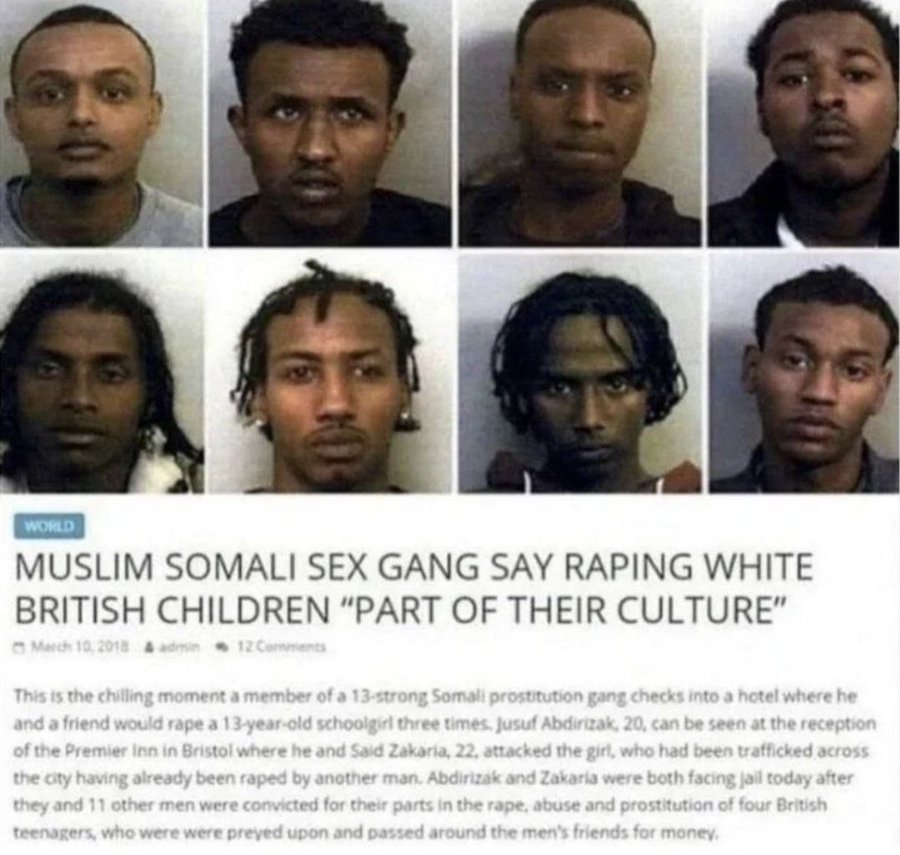 Those chosen must be the homes of such as:
Mosques, Council Officers who house immigrants when they have a homeless list of local Brits, Woke judges, Lawyers stopping the deportation of criminals, Celebs such as – Yvette Cooper, John McDonnell MP, Anneliese Dodds, Ed Miliband, Emily Thornberry, James O'Brian,  Muslim migrants into Muslim homes, Care4Calais members, Globally Onward,  Senior management of the RNLI, senior Civil servants, senior management of the BBC, SKY, senior management and journalists of woke news newspapers, members of the numerous  Migrants Organise, Existing migrants who have been housed, Carriers of Hope, Citizens UK, Kent Refugee Action Network, Refugee supporters who hold 'welcome events' for asylum seekers in Folkstone and other towns, Care4calais, Councilors who give houses to migrants when they have a housing list of homeless Brits,  members of Amnesty, and certainly the spiv lawyers who are exploiting inappropriate law to keep illegal migrants in the UK.  I am sure these people would be thrilled to take in refugees.
I would add Guardian subscribers but there are probably too few of them.
They will, of course, have to convert one room into a Mosque?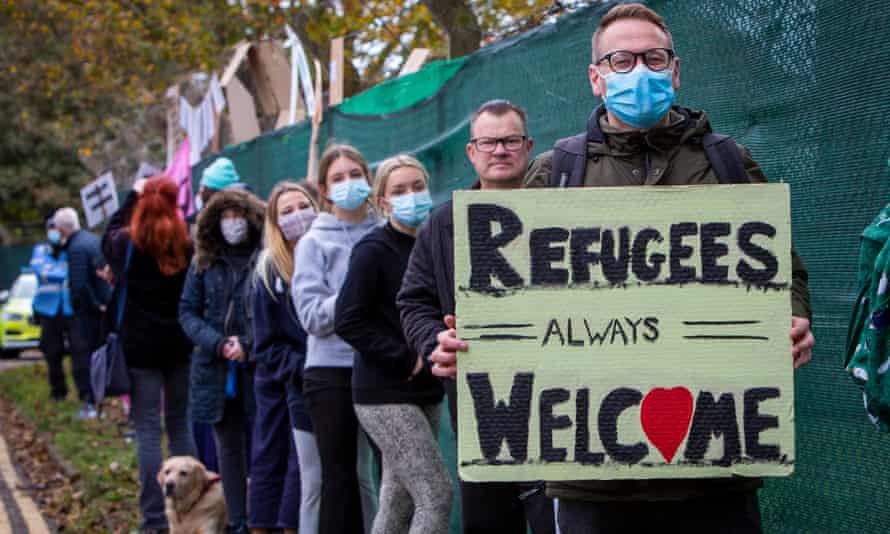 eg  KRAN (Kent Refugee Action Network) accounts to March 2020: Income: £427k Staff costs (wages expenses travel) £337k Governance (insurances etc) 62k. Leaving £28k for charity work.
Caroline Lucas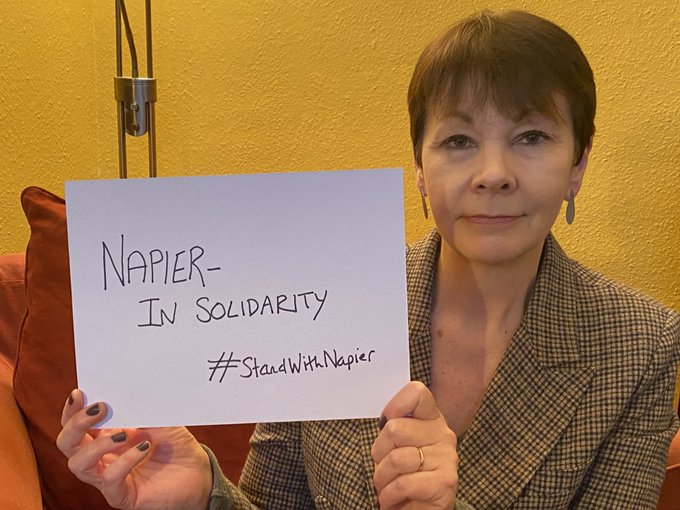 Take James O'Brian of LBC who supports illegal immigration– he has a 3-bed house in London. He could move his two children into one room and have two refugees in the spare room. ( we had to be 3 in one room in 1945)
I think this solution to the migrant housing problem would be quite delightful.
An extension of this could be that violent criminals given parole by the parole board are billeted in the homes of the parole board members or their families.
Suggestion – do not give £150 million to the French to stop the inflatables.
Have teams of British 'bird watchers' who are given a paid holiday on the French coast armed with binoculars (day and night), a mobile phone, a SatNav and a book of seabirds. They saunter along the coast 'watching birds'. If they happen to spot a dinghy they phone a control centre in the UK giving the satnav coordinates who then contact the French police. All very immediate.
Every couple of weeks or so the 'birdwatchers' are replaced with another group of 'birdwatchers'.
A further solution is to transfer the UK office that reviews applications for Asylum from London to the UK embassy in Paris.
 #DiversityandInclusion @Care4Calais @RNLI @safepassageuk @RefugeesWelcome @AmnestyUK @JCWI_UK @DetentionAction @RefugeeAction @AntiRacismDay @loveforrefugees @RefugeesIntl @RefugeesHelpCom @miles4migrants @BritishRedCross @refugeecouncil https://pic.twitter.com/rZ00q628NV
Please comment