Article 13 in the EU:  A move by the EU to use copyright a a means of getting control of the interent
What Does it Mean for Photos?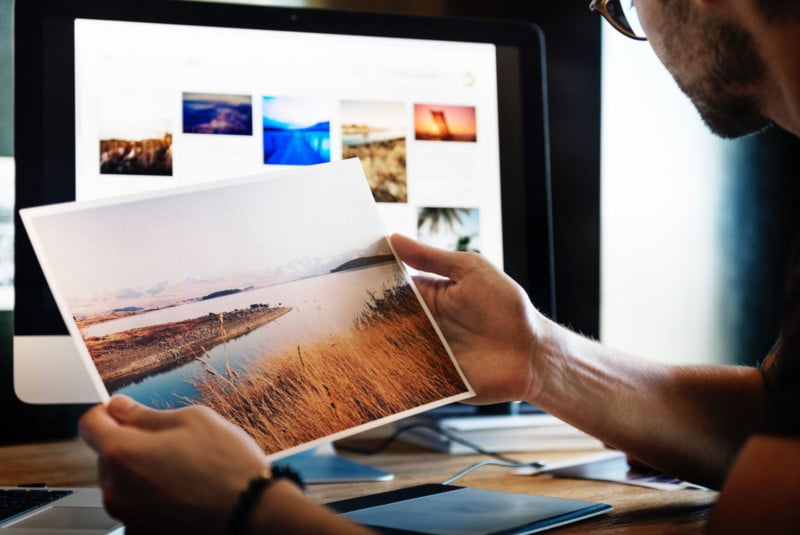 Just this past week, the European Parliament's Committee on Legal Affairs approved amendments to EU's Directive on Copyright in the Digital Single Market, which includes the infamous Article 13.
The article "creates an obligation on information society service providers storing and giving access to large amounts of works and other subject-matter uploaded by their users to take appropriate and proportionate measures to ensure the functioning of agreements concluded with rightsholders and to prevent the availability on their services of content identified by rightsholders in cooperation with the service providers."
In other words, no authorization from the copyright holder, no rights to display on any websites or services.
Up to now and mostly based on a US legislation called "safe harbor," a website or service receiving content from users is not liable if it hosts unauthorized copyrighted content. As long as they inform their users, they should never upload claimed content and that they have a procedure in place that allows copyright owners to have their content taken down.
This relaxed application of copyright law has allowed companies like Facebook, Instagram, Pinterest, Twitter, Flickr, Tumblr, and others to create mega content companies without ever paying a license fee. Billions of images, a lot copyrighted and used without authorization, are what made these companies into multi-million dollar successes. The EU, with this amendment, would like to change this. Or at least, redistribute the value created to the creators of content.
This mix of Safe Harbor, DMCA, and Fair Use is also what allowed the social part of the internet to become so popular and widespread. Freely and seamlessly exchanging ideas, emotions, opinions, and information using others photos is a now a fundamental of online social communication. Just think how important the photo by John Moore of Getty [Editor's note: Further reading here] has been instrumental in shaping the world's opinion on the Trump's immigration policy. Now think how unknown it would have been if everyone wanting to share it couldn't do it unless either they or the platform (Facebook, Twitter, Instagram, etc.) paid a license fee. Sure, Getty would be much richer, but most realistically, not a lot of people would have seen it. And thus, the children separation policy might not have been changed.
If a company like Pinterest, for example, had to make sure it had the proper licensing rights to publish an image, it would have to shut down overnight. Not only because the technological challenge to comply is immense and could take years to build, but because after all is said and done, they would end up publishing only maybe 2 to 10 new images a month.
The technological challenge is immense because, to abide by this rule, companies would have to create a filter that would automatically validate the available rights of every image submitted. What the opponent of the legislation calls the "censorship filter." That means, for those companies to have access to an authoritative registry of all photographs and their up-to-date rights. It currently doesn't exist. Stock photo agencies hold a few hundred of millions of images in their archives along with their associated rights, but that is far from covering the trillions of images available online today. And with close to 1.8 billion new pictures uploaded each day, the amount is quickly and exponentially getting bigger.
This "filter" would undoubtedly use a similarity algorithm, which is notoriously unreliable. Research shows that image matching fails ( false positives) about 20% of the time, still exposing those companies to liabilities or requiring them to supplement it with a large pool of human editors.
But let's say that the tech challenge can be solved. Then what? In order to continue to operate, Tumblr, Pinterest, Flickr, Snap, Instagram and many others would have to pay millions in photo licensing fees. Would they charge those back to their users?
YouTube faced a similar challenge when it was sued multiple times by media and music companies for hosting copyrighted content. They thus created Content ID, which can identify content via sound matching. Registered rights holders can choose to block uploads or receive a revenue share generated by the views. But that technology is not foolproof, works only for registered rights holders and allows YouTube to 'pay' for licensing rights via advertisers' money, if any.
The EU amendment makes no distinction between registered rights holder, usually professionals and everyone else who takes pictures. It also, for better or worse, seem to not care about who will build, pay and manage this indispensable photo registry. A few big companies could certainly afford it but what about everyone else?
It also does not elaborate on who and how site compliance will be monitored. Or what would be the penalties?
For too long, tech companies have been able to build multi-million dollar companies on the back of visual content creators, denying them of any revenue. In the photography world, they have greatly benefited from the complete absence of a central organization (unlike music TV or film). This is what the EU is trying to reverse. However, by ignoring the technological and social challenges, they are heading towards a destructive confrontation that will either break the internet as we know it or make some of the most used and popular services go dark for all of Europe.
---
About the author: Paul Melcher is a photography and technology entrepreneur based in New York, and the founder of Kaptur, a news magazine about the visual tech space. The opinions expressed in this article are solely those of the author. You can find more of his writings on his blog, Thoughts of a Bohemian. Melcher offers his services as a consultant as well. This article was also published here.