Just started collating – will add reasons for inclusion
BBC  Nuf sed?
Sky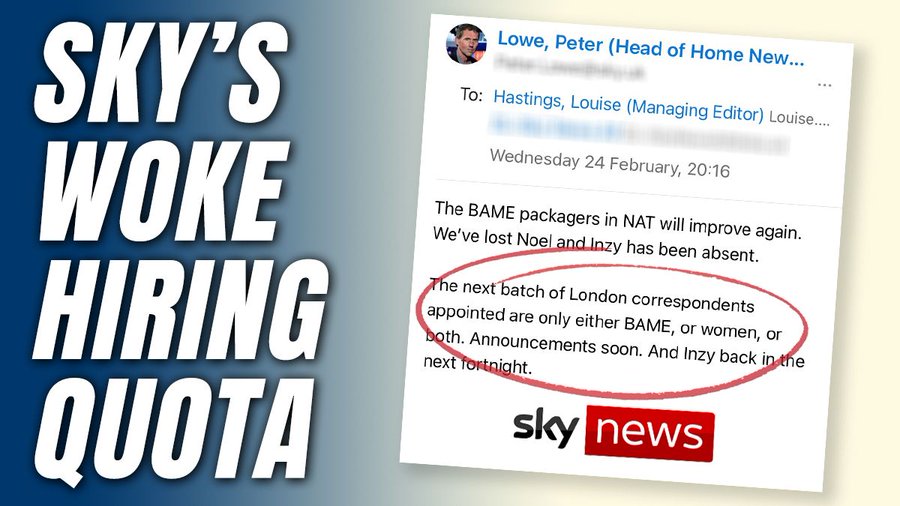 Cadbury's   The US company bought Cadbury's on the condition it conti9nued to manufacture in the UM. Once bought it closed down the UK factory and transferred it to Poland and changed the ingredients for cheaper ones. Mondelez has seven factories in Poland, including the largest Skarbimierz, which produces the Crunchie, Double Decker, Curly Wurly, Chomp, Fudge and Picnic.
Their new add features two men engaged in a sexual kiss using their lips and tongue to swap the contents of a Cadbury's creme egg.
Sainsbury's
University of Leicester to axe Chaucer in favour of woke 'decolonised curriculum'
Benny and Jerry's ice cream   for encouraging illegal migration/
Tesco's   blocking an aged couple shopping together entering the shop. Perhaps they should block all their customers.
Yorkshire Tea  advised Brexiteers not to buy their tea.
Starbucks  CEO – "If you support traditional marriage Don't buy our coffee".
Coca-Cola  Advising its workers to behave less white. https://www.zerohedge.com/political/coca-cola-confirms-training-employees-try-be-less-white
The Hasbro toy company confirmed this week they plan to drop the "Mister" from their classic character "Mr. Potato Head," vowing to release a gender-neutral version called "Potato Head" later this year.
Galaxy, which is made by Mars, has removed the word "Easter" & "egg" anywhere on its outer packaging. Others have moved the description to side labels or on the chocolate itself. So as to not offend non Christians